BBQ and Tex-Mex
Offering Brunch on Saturdays and Sunday 12:00-3:00pm. Go to our website and see our Brunch Menu.
Hampton, NJ
908-200-7050

A Traveling Ensemble Theater Group
Professional actors performing the works of Judith Sapperstein & Gary Murway. Ready to entertain audiences at area venues!
Doylestown, PA
215-345-5550

Construction Adventure Park
Diggerland a construction adventure park in New Jersey where families can drive, ride and operate real machinery.
West Berlin, NJ
856-768-1110
WITH THIS COUPON
Use Promo Code BCA18 for $5 Off Online Purchase of Full Day Over 42" Tickets!
Diggerland USA
100 Pinedge Drive
West Berlin, NJ 08091
856-768-1110
https://www.diggerlandusa.com/
Coupons may not be combined.
Not valid with other offers or prior purchases.
Expires: 12/31/18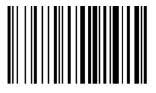 Printed online at YardleyAlive.com.

-Print Coupon
©2018 BucksCountyAlive.com. All rights reserved.
Redistribution of coupons in printed or electronic form is prohibited.

Movies Under the Stars
Inflatable movie screens up to 40' complete with HD video projectors for a bright, sharp picture.
Horsham, PA
215-206-1932

Creative Exploration for All Ages
Workshops. All Levels. Adults & Children. Pottery, Mixed Media & Glass Arts. Summer Camps. Special Events & More.
Richboro, PA
267-218-0290