Meeting Venues
Whether you're hosting 10 or 1,000, our comprehensive guide to meeting venues will help you find the perfect place. Looking for something unique? How about hosting your event at one of our beautiful, local wineries? Have a big group? Check out a larger banquet hall or conference center. Using our Meeting Venue Guide, you'll be sure to find the right match for your event.
Do you host meetings?
Learn about how you can be featured in our guide>
Showing results for Yardley, PA

Search by town:

Search Business Name (4 characters minimum):


A world away from the distractions of the office, the Woolverton has built a conference center where business teams and executives can focus on crafting strategic visions and building execution plans - free from the disturbances of the typical business day. With extensive corporate experience, we know how to plan your business meeting to exceed your

Show more... expectations. Our new facility will accommodate a meeting for up to 15 participants, with 15 individual rooms for overnight lodging needs. ...Show less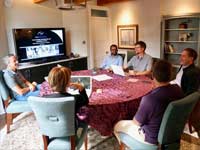 From business meetings to weddings and receptions, The Washington House Hotel & Restaurant, along with Sellersville Theater 1894, are perfect for your event. All three venues boast charming historic ambiance and a comfortable environment. From catering, to technical needs, to presentation, and now even lodging options, our talented staff can help you
Show more...
create the perfect event. The Washington House Hotel & Restaurant and Sellersville Theater 1894 sit next to each other in Sellersville, Bucks County. The venues can be booked separately and together. ...Show less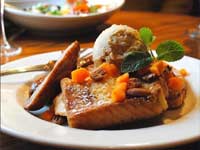 Mobile Paint Parties held at YOUR location! Perfect for corporate events. No matter where you choose to hold your party . . . at the office, in the park, in the comfort of your own home, or at your favorite restaurant, our goal is for you and your guests to enjoy a relaxing few hours creating your own memorable masterpiece. Our patient instructors
Show more...
will guide the parties step by step, from start to finish. Is there a limit to the number of guests Uncorked Artist can accommodate? No!! We just need to know ahead of time to bring the correct amount of supplies (and staff). ...Show less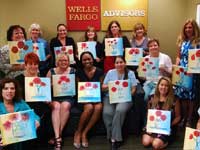 Whether a corporate meeting, fundraiser, team building workshop or private party, the Smoke & Mirrors Magic Theater is the perfect venue to let you and your group shine. We have two custom built theaters that can accommodate sixty people or less. We have the room to have your caterer feed your guests and then, if desired, then can watch a customized
Show more...
magic show in this jewel of a theater. The venue is perfect for a sales meeting, teleconference, award dinner, retirement party or ask about our unique team building seminars. No matter what your event, the Smoke & Mirrors Magic Theater will make your guests remember you and your company. ...Show less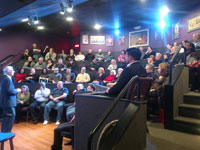 Escape Rooms are a highly entertaining teambuilding exercise. The pressure to locate clues and beat the clock places the players under a mild amount of stress. Players must then communicate and work together to solve the clues throughout the game. Teams celebrate together when they open a lock, and they must be assertive with each other when clues
Show more...
need to be examined a different way. A corporate booking at Play It Out, LLC can be a casual escape from the office, meant to entertain and refresh your team with a fun experience; or, it can be part of a teambuilding program, where behaviors exhibited in the game are observed and discussed for their application in the workplace. In a teambuilding experience, management is invited into our control room to watch the players from our monitors. Post-game, players will sit down with management to discuss how the team worked together, and to identify strengths and room for improvement. This program could result in a second game, to be played at a later date, to see if the team applies the communication improvements identified in the first outing. ...Show less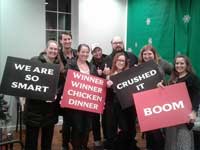 The first floor of McCoole's event space allows for two events to occur independently of each other or one larger event. The front room, known as the Cobblestone, holds approximately 40 guests while the back room, known as the Celestial, is perfect for 60 or more guests; used together they easily accommodate 100 people. In addition, each room has its
Show more...
own bar and fireplace. These rooms are primarily used for banquets, receptions, and events, and are welcoming spaces for funeral luncheons. Upstairs is the Black Box Theatre which seats 193. This extremely versatile space has been used for weddings, fashion shows and traditional theatre. It is also available for training seminars, corporate and other meetings, and can work in conjunction with buffet lunches or dinners downstairs. The Theatre may also be rented to theatre companies for stage productions, musical events, or any other type of art venue. ...Show less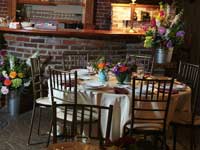 Grand Affair Party Rentals
Hampton Inn & Suites Newtown
Yardley Inn Restaurant & Bar